Staff in Year 2
Mrs Cope (Teacher)
Mrs. Williams (Teaching Assistant)
Mrs. Jones (P.E Teacher)
Welcome to Year 2!
We are delighted to welcome you to our class page. Here you will find out what the children have been learning in school and see examples of their work. Also on our page there will be: information on the Year 2 curriculum, homework tasks, spellings and links to other websites to support your child's learning. We hope you enjoy looking at our page.
IMPORTANT INFORMATION:
Reading books will be brought to school daily and we would be grateful if you could read with your child each evening. Please sign your child's reading record every night.
Spellings will be sent out weekly and will be linked to the rule that we are learning in class.
Homework: Children will be expected to complete Mathletics, SPaG.com and spellings homework , as well as daily reading practice.
It would be helpful if PE kits were left in school all week.
In English, we have been reading different versions of well-known fairy tales. We looked at this version of Hansel and Gretel by Anthony Browne...
We looked at the vocabulary Anthony Browne used and then chose our favourite lines from the book to retell the story of Hansel and Gretel. We performed our retell in the Reading Assembly.
We then used our retell to complete written pieces of work for our classroom display...
We also designed our very own maps, showing the way to the witch's candy-covered house! We then used our designs to write directions. Here are some of our designs...
We used a blanket stitch to join two pieces of material and created a hand puppet.
We met
Buddy, a friendly, green speech bubble who believes that children should be able to speak out to someone if they're worried or unhappy. We discussed who we should talk to if we were worried about anything.
In maths, we have been estimating and measuring using centimetres.
We followed written instructions to create a superhero stick puppet.
We made cakes, iced biscuits and chocolate marshmallows before writing our own instructions for people to follow.
As a class, we made a pact to read every night. We created our own poems in the style of Dr. Seuss.
You may think you know the story of the Three Little Pigs and the Big Bad Wolf - but only one person knows the real story. That person is Alexander T. Wolf. The story begins with a cup of sugar and a sneeze...
We have already completed some fantastic work around this story. Take a look!
Work by the wonderful Year 2 class of 2017 - 18
Prince William Award Graduation
We had our Prince William Award Graduation ceremony, where we shared what we have been doing towards our award. It was lovely to see so many people in the audience.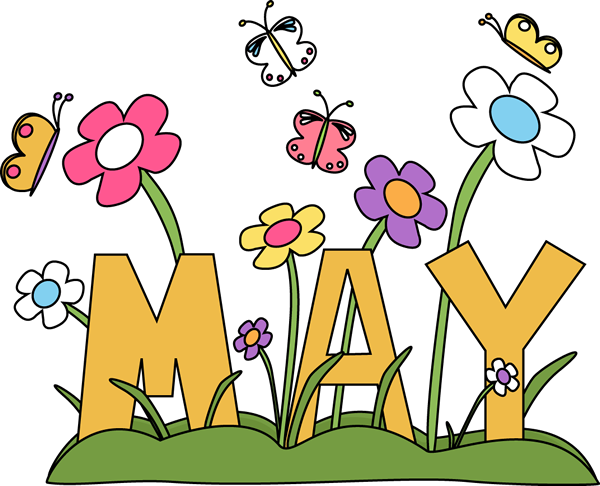 As part of our 'Educate and Celebrate' work, we read the story 'Jamie'. It was based on the story of Cinderella, and we found similarities and differences between Jamie and Cinderella before writing our own endings to the story.
We watched the video for the song 'I Am Me' by Willow Smith, and talked about what makes us all unique and special. We then created word poems to describe ourselves, celebrating our similarities and differences.
'I Am Me' display
Which material is the best to use to make an umbrella?
We learned about the properties of different materials, and investigated which material would be the best to use to make an umbrella for Teddy. We made predictions, using the words most waterproof and least waterproof. We had lots of fun making observations of the water being poured onto the different materials. We found out that plastic was the best material to use because it is waterproof and light.
Visit to the Winter Gardens
We visited the L.S. Lowry exhibition at the Winter Gardens in Sunderland. We had a fabulous time sketching our favourite Lowry paintings and drawings, and worked as a whole team to create our own Lowry landscape!
Mixing own Lowry colours to paint portraits
​​​​​​
We studied this self portrait of L.S. Lowry, and discovered that he only used five colours in his work: black, white, red, yellow and blue. He used these five colours to make all of the other colours he used. We decided to use only these five colours to paint our own self portraits, and had great fun experimenting when making new colours!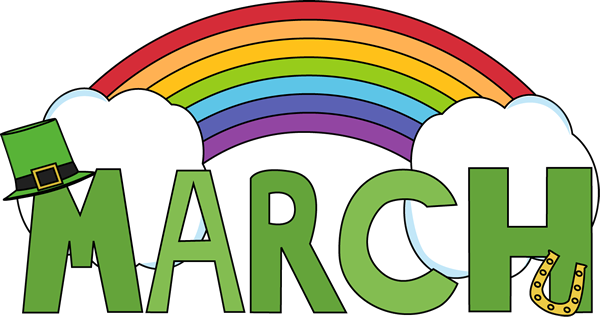 British Science Week
As part of our work for British Science Week, one of our Year 6 Science Ambassadors, Brandon, came in to do some science with us. He set us the challenge of inflating a balloon using diet coke and popping candy! It was a lot of fun, and we found out that if you use lots of popping candy and shake the bottle, more gas is given off and so the balloon will inflate more! Amazing!
A Royal Letter!
Wrold Book Day 2018
As part of our World Book Day celebrations, we read the story 'Aliens Love Underpants' by Claire Freedman and Ben Cort. We then had a competition to design our own underpants that we thought the aliens might like. Mrs. George and Mrs. Lee chose a winner, and the winning underpants were by Jeremy. They had trains on them!
We were very excited when Megan brought in this letter from Prince Harry and Meghan Markle. She wrote to them offering to be their bridesmaid at their wedding in May, and she received a very official letter in return from Kensington Palace!
In English we read and wrote lots of riddles. We learned how to write similes, and began our sentences in lots of different ways. Can you guess which animals these riddles are about?
I have a wet nose like water.
Sometimes I wriggle my tail.
I have soft fur to keep me warm.
I love to play outside.
My claws are as sharp as a sword.
I like crunchy biscuits but I don't like nosy dogs.
What am I?
by Esme
I have vicious claws like thorns.
My ears are as cool as the wind.
My tail wags when I am happy.
I can fetch a ball as fast as lightning.
I have sharp teeth like a crocodile.
I like meat but I don't like fruit.
What am I?
by Liam
I have a soft tummy.
My skin is brown like mud.
I have sharp spikes.
Sometimes I have small hands.
I can eat delicious grass or scrumptious plants.
What am I?
by Robyn
Mr. Swainston joined us and taught our English, Science and topic lessons.
In English we wrote a text explaining how the 'Teacher-Pleaser' machine works. We then invented our own machines and wrote explanation texts for them.
In Maths we learned how to make tally charts and bar charts, and used them to answer questions. We also collected data about our favourite things about snow.
In Topic we looked at different types of puppets, and made our own paper puppets to use in our own puppet shows. We also designed our own safari animal puppets to make out of fabric, and practised sewing using a needle and thread.
Snow!
Judo
We learned and practised some basic Judo moves. It was a lot of fun wearing the Judo outfits too!
Cricket
We had a taster cricket session, where we learned how to control a ball and bat. We really enjoyed it, and found that for this sport you really need good hand-eye co-ordination!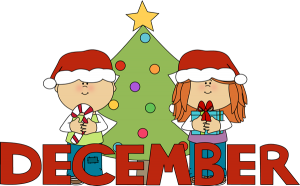 We began to read traditional tales, and we retold the story of Hansel and Gretel. We also created our own news reports and filmed them in class.
In Maths we learned how to find a half, a quarter, a third and three quarters of numbers. Mrs. Coxon got a text from Santa, and we had to find the fractions to crack the code and find the sweets!
We completed our work on the safari in Kenya, reading maps and using North, South, East and West to describe position.
We had a great time meeting Rob from Zoolab and all of his little friends. We learned a lot about the minibeasts that can be found in Africa.
Skipping Day!
We had a great time practising skipping. Some of us who could not skip before today even managed to master this tricky skill!
As part of our work on the Prince William award, we worked in pairs to make some beautiful Autumn pictures from leaves.
We read stories with familiar settings, and wrote our own stories about a lost toy, using lots of descriptive vocabulary.
In Maths we focused on place value, reading and writing numbers, and presenting them using tens and ones. We are so good at it that we are beginning to use this strategy when we add!
In Science we ordered the stages in the life cycles of humans, frogs and butterflies. We are becoming very good at using correct scientific words such as elderly, chrysalis and froglet.
Getting Ready For Year 3!
We have been getting ready for Year 3, sitting at our tables instead of sitting on the carpet, and working much more independently. All of the adults in our class have commented on how sensible and grown up we are. We also had our transition day, where we spent the morning in the Year 3 classroom and met our new teacher, Mr. Trewhella. It was lovely getting to know him, and we are really looking forward to working with him and Miss Taylor. We were also thrilled when we found out that Mrs. Williams will still be working with us some of the time! We are definitely ready for Year 3!
Athletics with Time Prendergast
Tim came to visit us one final time and did some relay activities with us. We had a great time, and really worked well together in teams!
We won this term's health points challenge!
As a reward for making healthy choices at lunchtimes we had a water party, with water balloons and super soakers! We particularly enjoyed trying to soak Mr. Anderson!
This month we visited Rainton Meadows. We had a brilliant time pond dipping and minibeast hunting. We learned lots of interesting things about animals and their habitats, and we were very excited when we found a water scorpion!
We had another visit this month from Tim Prendergast , the Olympian. He talked to us about trying our best and being resilient. Showing resilience means to keep trying and not give up, even when we find something difficult. We showed resilience when we did our part of the school marathon, each running two laps of the MUGA. Although some of us found it hard, we encouraged each other and never gave up!
Showing resilience
We learned about recycling and discovered how materials are recycled. We worked in groups to find objects which could be recycled together. The children are going to try and recycle more at home and look out for the recycling logo when they are out and about!
Recycling materials
In English we read a range of Preston Pig stories by Colin McNaughton. We wrote book reviews and shared our thoughts on the stories. We wrote letters to Mister Wolf telling him why he needed to stop trying to eat Preston, and we planned and wrote a new Preston Pig story.
In Maths we continued to practise multiplication and learned what the division symbol means. We used arrays to help us to multiply, divide and show the relationship between the two. We also solved problems using all four number operations, and began to use the inverse operation to check our answers.
In Science we recapped on materials we already know, and identified which objects in our classroom are made from these materials. We also began to think about the best material for a particular job, investigating which material would be best to use to make an umbrella for Preston Pig.